SIGNIFICANCE OF THE DATE 14 JANUARY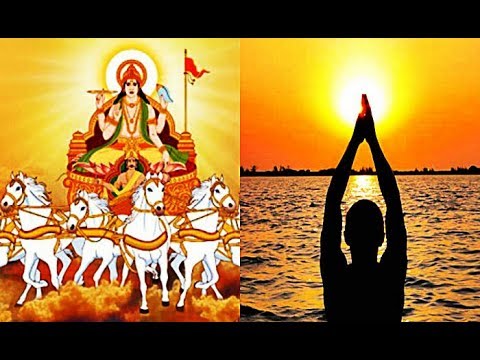 The auspicious day, 14th January, the date when the Sun enters into Makar (Transition of the Sun from Sagittarius to Capricorn) Constellation, the date is localy known as Makar Sankranti ( According to Hindu Mythology ) which is believed to be the starting point of Day time, ( when light of knowledge and good work starts ) or Uttarayan Starts . (The Sun starts to shines directly on Northern Hemisphere ) in human life.
*There is a Great Proverb , "Sab tirtha bar bar Gangasagar akbar", means, only one visit at Gangasagar is enough to visit other pilgrimages many times. So all try to visit here at least once in lifetime .
This fair won the status of second largest congregation of mankind on the earth, when the Holy Kumbha Mela stood first.
History & Geographical Position
Jammudwip or Sagardwip : In ancient books Gangasagardwip or Sagarqwip ( Dwip = Island ) is noted as Jammudwip , in mythological sense it was known as 'PATAL' (under the ground). This island is the largest Delta of Bay of Bengal and lies at 110 km south of Calcutta, It's area is 300 Sq km and consists of 44 villages with over 1.6 lakh people . This Indian island is in South 24parganous district, at the south most part of the state, West Bengal. It belongs to the Great Sundarban Mangrove forest area.
It is between 210 36' to 210 56' north latitude and 880 2' to 880 11' east longitude, the north and east side is covered by the Muriganga river, the west and the south is covered by Bay of Bengal.
It has won the honour of 2nd highest ( non political / Non Government ) religious congregation in the world for the Gangasagar Mela ( Mela = Fair ).
After all it carries a proverb, '' SAB TIRTHA BAR BAR GANGASAGAR EKBAR '.'
All religious people touch their heads at the soil of Gangasagar at least once in life .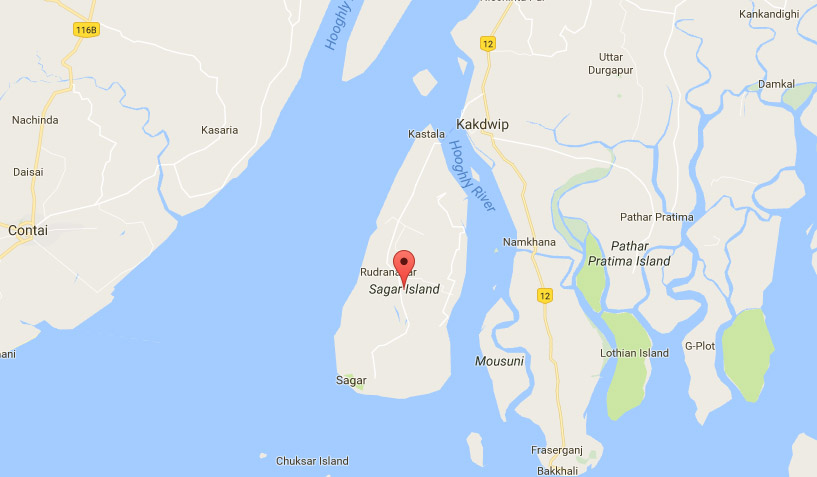 Mythology Behind Gangasagar
In hindu rituals after death a soul or an Atma gets moksha ( Salvation) only when its any successor performs ' TARPAN ' with the holiest water of River, Mother Ganga on the earth. King Bhagirath, (an ancestor in Chandra Bangsha / Ikshashu Vansh of Ayodhya in Lord Ram's clan) did a great renunciation and Tapasya (deep meditation) and brought down the holiest river, mother Ganges to this earth and the holiest river ran over the most famous Pilgrimages like Gomukh , Gangotry, Haridwar , Allahabad , Varanasi at last entered into the Patal ( Under the ground )at ancient Jammudwip through the side of the great hermit Kapil Muni Ashram, and reaching there King Vagirath performed 'Tarpan' with water of Mother Ganga for his 60 thousand ancestors who were burned for a curse of the sent Kapil Muni . By this way his 60 thousand cursed ancestors got the Moksha (salvation). It is told that Sagar King's sons were liberated from curse on the day of Makar Sankranti .Due to this the day became a very auspicious day to the Hindu pilgrims. On that day pilgrims from all over India come to take bath in the Gangasagar to get rid of all the sins and simultaneously to earn virtue. They also offer puja to the great saint-Kapil in his temple .
Hindu  believes and rituals are prevailing from uncounted centuries here , Millions of Unorganized, Uninvited , Enthusiastic and Religious people from all over India, even the World  come to Ganga Sagar Mela on the special date of Makar Sankranti  with great   patience, perseverance and renunciation-  
Mythical belief says that those who die in Gangasagar Mela ( Mela = Fair ) have no rebirth. 
Mythical belief says that if any one have a dip/bath in Gangasagar, he gets redemption of all sin .
Mythical belief says that Gangasagar is such sacred pilgrimage that , if any one attend it he gets the sum of virtue of all pilgrimages.
Mythical belief says a proverb that ''SAB TIRTHA BAR BAR GANGASAGAR AKBAR''
  Gangasagar Mela is held at a corner of a remote Dwip ( Island ) of the State , West Bengal , in district  south 24 Parganouss ,  at a village area .   Government of west Bengal does  not want to disturb the sanctity and unique ambience of itself .  So this Island is preserved in as it was condition . But due to gradual development of population and popularity of Gangasagar Mela as well as the Sangam ( confluence ) of Ma Ganga  ( River  Ganges )and Bangoposagar (  Bango =  Bengal  + Uposagar = Bay ), day by day this place is being ornamented with Buildings , Roads & Shops .
 In 2017 Gangasagar Mela blessed fifteen hundred thousand people .  People come from some socio-economic  status which have  vast  differences  in culture , language , clothes , food habits , customs and habit . So Gangasagar Mela is a little Sanatan ( Ever new) Model of Hindusthan .
*** Every year Government  of West Bengal along with many famous and unknown  NGO s fight together with all demands and crisis's of the pilgrims.  But sudden flux of population and popularity in whole  world make all efforts and  arrangements  for  Gangasagar Mela  insufficient . 
Want  of good food .
 Want of roof on heads at drizzling winter nights .
 Want of Vessels to cross the Muri Ganga , from  Lot No.8  to Kachuberia  or Vice versa .
Want of Buses from Kachuberia to Gangasagar Mela Ground  or Vice versa .
After dip in Sangam or confluence want of a safe shelter to change clothes for ladies .
Over  loaded roads can consume your hours in row of innocent religious people  .  
Pilgrims are waiting in line for hours,  facing huddles and  want of so many things are here,   still they are coming  since uncounted centuries  and going  back with smile ,  memories of single time experience in life  and  satisfaction of religious fulfillment .
 A . Some opportunist- people hold out bait of comfortable journey against  huge amount of money from Pilgrims – , avoid them .
 B . You may need to wait in a row for hours for vessels or Buses or to reach to the temple of Kapil Muni ( Hermit ) –  , Do not be hurry, it may spread some fatal tussles among the ( long waiting innocent ) people.   Have patience . All will be fulfilled with time .
 C . During  the  Mela  ( Fair) you may need 12 hours or more to reach Gangasagar Mela ground from Kolkata ( only 120 Kms ) , Commonly in other time,  it takes minimum 6 (six) hours, Please remain prepared and co-operate .
 D . In the pocket of old people and children put an Identity card which must contain  Name, Age, Home address and Local address (With Pin cod and Police station) , Phone No. of home, Mobile No. of nearest / contact person  and local guardian , Parents' or Spouse's  name , etc
 E . There you may not avail any Rickshaw or Auto to move from one place to another .  Depend on your own feet to cover  few miles .
F . Before you consume or use any thing like,  food or drink tea or coffee or anything,   be clear about it's price and quality , some dirty shopkeepers may ask much more price after you have consumed .
 G . Put or deposit all costly clothes and articles to any known person at the time of your bath or go to toilet . Never trust unknown one.  Some pick-pockets and snatchers gather in every congregation . Remain alert .
 H . Good Food and shelter is very essential , book it prior to reach their .
 I . After Mela /Fair period, commonly here  water- transport fully depends on high tide , keep prior information about timings of vessels . Otherwise you may need to wait 4 to 14 hours to avail a vessel .
After all ,  It is true that Gangasagar Mela is  the second highest rural congregation of unorganized people in the world . So your co-operation is most welcome . Please, give us your valuable suggestions and reviews ,  as we can gradually convert a Rural Hindu Fair into an International Fair in Hindusthan .
We are always ready to listen and solve your grievances ,  so if you have grievence against us , Please send it directly to our mail address or E-mail address.